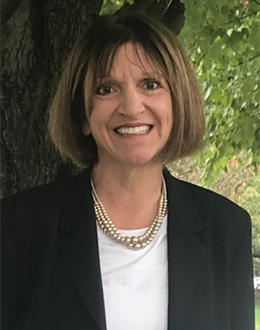 Contact Information
Curry, Roby & Mulvey Co., LLC
30 Northwoods Blvd. Suite 300
Columbus, Ohio 43235
lschoenling@curryroby.com
614.430.8885 x121
614.960.8850
Education
University of Cincinnati, College of Law, J.D. 1990
Practice Areas
Insurance Litigation
Wrongful Death & Catastrophic Injury
Premises Liability
Divorce
Custody
Juvenile
Summary of Experience
Ms. Schoenling is a partner with Curry Roby, LLC in the firm's Columbus, Ohio office. She has been admitted to practice in both the state and federal courts in Ohio since 1990. She is an experienced trial attorney with a demonstrated track record of success in the areas of commercial litigation, business and employment litigation, complex and catastrophic injury litigation, wrongful death, family law, custody litigation and juvenile delinquency.
From 1990-2013, Ms. Schoenling was a private practitioner during which time she successfully tried numerous jury trials and bench trials throughout the State of Ohio.
Ms. Schoenling began her legal career in 1990 as a private practitioner in a large Columbus law firm that handled commercial litigation, employment litigation and insurance litigation matters. She then joined as a partner in a large Cleveland based law firm where she served as Managing Partner in the firm's Columbus, Office and handling employment and commercial litigation matters. Ms. Schoenling joined CRM as a partner in 2002, handling commercial litigation, insurance litigation, wrongful death litigation and employment litigation.
In 2013, Ms. Schoenling left private practice to serve as a full-time Magistrate with the Delaware County Juvenile Court for over six years, during which time she presided over several hundred private custody trials and delinquency trials, earning her a tremendous amount of knowledge and experience in the areas of family law, custody and delinquency matters.
In 2019, Ms. Schoenling rejoined as a partner with CRM. Her primary areas of practice focus on Family Law, Custody, Delinquency, Complex Litigation, Insurance Litigation, Wrongful Death and Catastrophic Injury Litigation.
Education
Lynne K. Schoenling is a graduate of the University of Cincinnati (B.A. English Literature 1986) and The University of Cincinnati College of Law (J.D. 1990). While in law school, Ms. Schoenling was the recipient of the Trial Practice Award, recognized as the best trial practitioner in her graduating class.
Aggressive. Experienced. Effective.