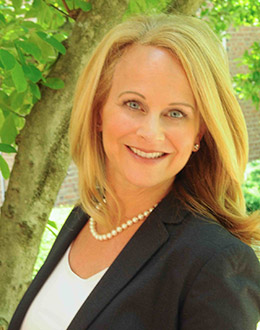 Contact Information
Curry Roby, LLC
30 Northwoods Blvd. Suite 300
Columbus, Ohio 43235
lhaase@curryroby.com
614.982.0330
Education
University of Toledo College of Law, J.D. cum laude 1994
Practice Areas
Insurance Defense Litigation
Medical Malpractice
Employment & Discrimination
Collections
Summary of Experience
Ms. Haase is a partner with Curry Roby, LLC in the firm's Columbus, Ohio office. She is an experienced trial attorney, who brings a wealth of diverse practice experience to her clients. She is admitted to practice in state and federal courts in Ohio and Michigan. She began her legal career with a small boutique law firm in Ohio that handled commercial litigation matters. She then joined a large Detroit law firm as a member of the firm's specialty litigation team. There, she focused on defending complex personal injury claims including medical malpractice and products liability. Upon her return to Ohio, Ms. Haase worked as a corporate attorney/risk manager for Anchor Hocking in its Lancaster headquarters. There, she gained experience in labor and employment issues as well as handling compliance and contract matters. She joined CRM in 2008, where her practice involves the handling of employment claims (investigation, administrative and litigation), counseling small businesses on best practices, and the defense of business tort and personal injury claims. Ms. Haase further provides insurance companies with coverage opinions, avoidance of insurance bad faith, and has frequently argued issues in appellate courts. She is a Golden Gavel award winner for her trial advocacy. She is a member of the Ohio Association of Civil Trial Attorneys.
Education
Lisa C. Haase is a cum laude graduate of both Miami University (B.A. Political Science 1991) and The University of Toledo College of Law (J.D. with distinction 1994). While in law school, Ms. Haase achieved various honors and was awarded a student research internship in Insurance Law.
Aggressive. Experienced. Effective.